Canadian Vending Services

6875 Invader Crescent

Mississauga, Ontario

L5T 2B7

Phone  905-364-5280

Hotline 866-475-4138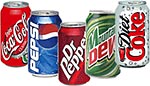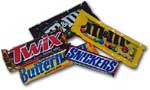 Frequently Asked Questions

1. Are there any costs or set-up fees for setting up machines in my workplace?

    No, there are no costs to you Canadian Vending Services will take care of all costs                   neccessary for set-up.  All our revenue comes strictly on sales from the machines.  This       is why we have a 25 person minimum.

2. What if one of you employees injure themselves on our property?

     We have Worker's Compensation coverage on all our employees, so we are completely         covered

3. What if you machine somehow causes damage to our property such as fire or flood while it         is installed?

    You are covered, we have comprehensive Liability Insurance for the remote chance of            our machine causing damage to your property.

4. What are the terms of the contract?

     We do not require contracts and if for whatever reason you want or need to have the              machines removed, then we will do so in a timely manner.